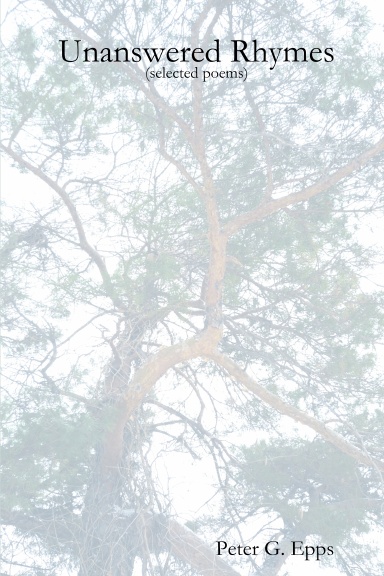 by Peter G. Epps
The beginnings of Roland were mostly penned in a Waco coffee shop in early 2002; "The Huntress" and "The Poet in the Valley" were scribbled in notebooks as I rode trains all over Europe in the fall of 2002; "In the City" came after my return to Waco; and the rest were written while I was teaching in Japan—except the "Prologue to Roland," a latecomer in 2009.
I hope, however, you will also enjoy my foray into blank verse and a bit of fantasy scenery blended with some real-life terrain. Elements from everyone I've mentioned above, and of course Browning and Tennyson, are caught up in these fancies. My Roland is my own; he is more naif than grizzled veteran or anti-hero.
And, yes, the Sea Queen's speech does simply leave off, without so much as a by-your-leave or a closing quotation mark. After much agonizing, I simply decided that a fragment is a fragment—and a fragment leaving off in the middle of so many conflicting impulses was the best possible preface to the collection of mostly romantic, mostly sad, mostly sonnets which follows.
A sample follows:
Roland's First Tower
Then all at once he saw it standing there
Beyond the distant hills, a tower tall
And glassy, where the sunset's crystal glow
Shone clearer, bright with gleaming silent shards
Of ages yet to come and kings unborn.
He rested yet a moment, while his horse
With happy lapping watered in the brook
That fed the lavish meadow. Heather grew
Profuse in purple all around the verge
Of dancing grasses ringing blooming trees
Where light air played soft music through the reeds.
The road had served him well; just yesterday
He'd stopped before a cottage and observed
A peasant child at play and asked of him
Which path led through the forest. Now he sat
Undone, in sudden admiration dumb.
For just a moment more he sniffed the breeze,
Inhaling all he'd hoped for; then he rose
And mounted to his saddle, chucked the reins
To turn the head of his unwary steed
And left at once to seek the shade again.